Well maybe it's not exactly how the Leonard Cohen song goes, but close enough!
After a long flight we finally made it to London's Gatwick airport at 11 am local time (6 am EST).  We funneled of the plane and made our way to customs where an absolute zoo of people were already in line for the border force customs checkpoint.  It took us about an hour to get through and then we were off into the airport.  Unfortunately the main Gatwick Express train was out of commission so we used google maps to make use of the commuter rail instead.  It was a quick ride but by the time we arrived at London's London Bridge Station it was already almost 2 in the afternoon.  Eventually we made it to our hotel and were able to throw our packs down for the next leg.  With only one of us having been to London before, the other was eager to see the sights and sounds of the big city!  We ventured over to a local pub for a beer and then made our way to another spot for dinner.  I enjoyed a lasagna while the other had some beef stew with greens and mash.  Both were enjoyed.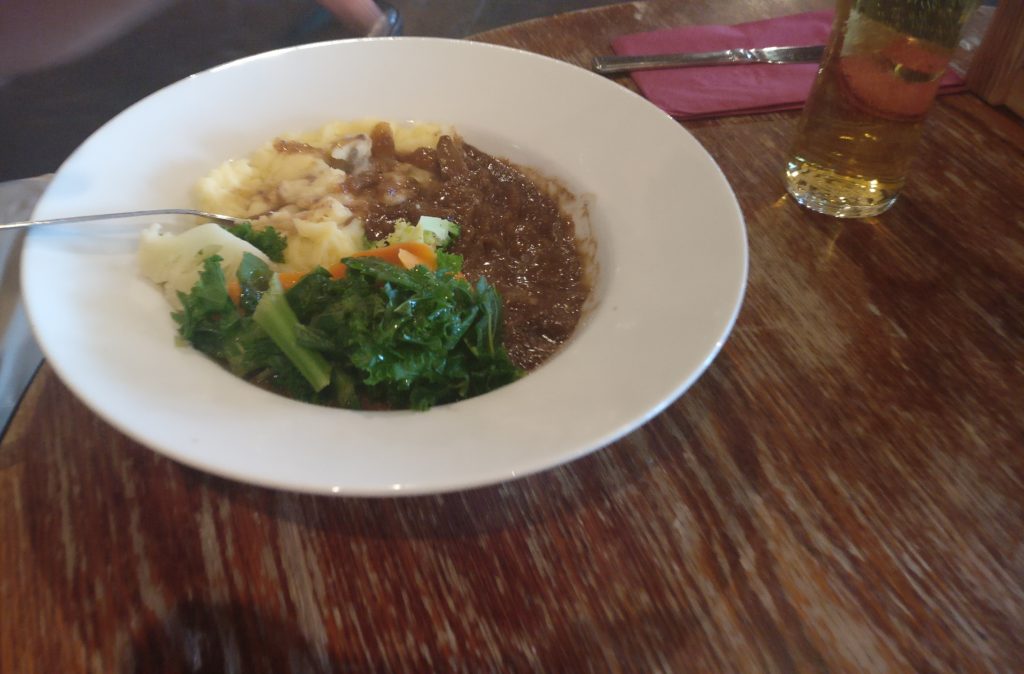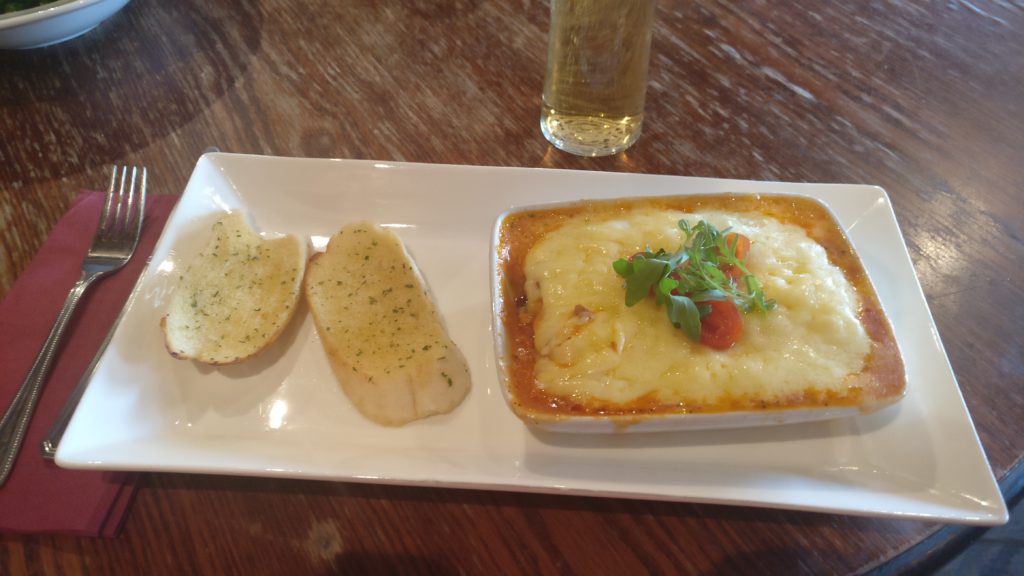 After, we made our way towards the newer financial district known as "The City" and saw many of the famous buildings in London.
That was all for day one, we walked back to our hotel and slept well that night!  Day two promised more sightseeing and good food!
DAY TWO
When we woke, we realized that our hotel was right next to a ready mix concrete plant.  Who would have thought that there would be a ready-mix plant in the middle of the city?  Needless to say I thought it was pretty neat!
We made our way over to Buckingham palace for the changing of the guard ceremony and later walked through Hyde park.  After a quick stop at Pret a Mange for lunch we saw the British Parliament, Big Ben (completely covered in scaffolding) and made our way across the Thames and into the shard area of downtown.
Here we found a sports bar and sat down to watch France beat Uruguay in the World Cup.  We enjoyed a few pints before leaving to make our dinner reservations at 6.  We enjoyed a nice steak dinner at the Hawksmoor Burrough location.  We started off with a cocktail and several oysters.  Among the regular oysters we also enjoyed oysters with bone marrow and breadcrumbs on that were finished under the broiler.  Unfortunately they neglected to tell us where the oysters where from, a fact that usually adds to the experience.  We also enjoyed some steaks, Caesar salad, and triple cooked chips that tasted like regular chips.  All in all a nice meal!  After we walked over to the Shard and were amazed by its height.  The shard is the tallest building in the UK and is 95% owned by the state of Quatar.  We pondered over the idea of using foreign investment to construct national landmarks many times over the next few days.  As the night came to a close we enjoyed the breeze off the Thames and the city lights all around us.  Tomorrow is another travel day, onto our main destination of Italy!